Posted by Oksana Ossipov on Jan 24th 2019
As the new year started to creep in on me, I decided to rethink my creative process and what I want from it. I was stressing quite a bit trying to keep up with a schedule that I made up for myself. It required a lot of work and yielded results that were not viable in terms of covering the costs. For about three years, I created little things out of polymer clay and called it "practice." Now, I realized that I just feared creating something large and complex. I'm not even sure what I feared more, to fail or to succeed. I started working toward my dreams, and tried to remove these "practice" distractions. My social media ratings have suffered greatly because of it, but that's the price one has to pay to minimize distractions. Now, I want to focus on larger and more complex work not in terms of size, but in terms of skill. I will still create the things that I love, but I will also try to overcome this unreasonable fear of making something great. In effort to do so, I decided to take on oil painting.
The preparation for using oil paint from both theoretical and practical viewpoints took quite some time. Finally, I managed to get most of the tools that I need, and I can start experimenting with this medium. I am still waiting for replacement panels as the ones that I got in November were defective. However, this gave me some time to gather all the necessary materials at a good price. Unfortunately, this price wasn't the best, and I couldn't have done it without your help. I want to extend my warmest gratitude to the people who support me on Patreon and Etsy. Thank you so very much!
Great things are coming! They might be terrible, but great! :D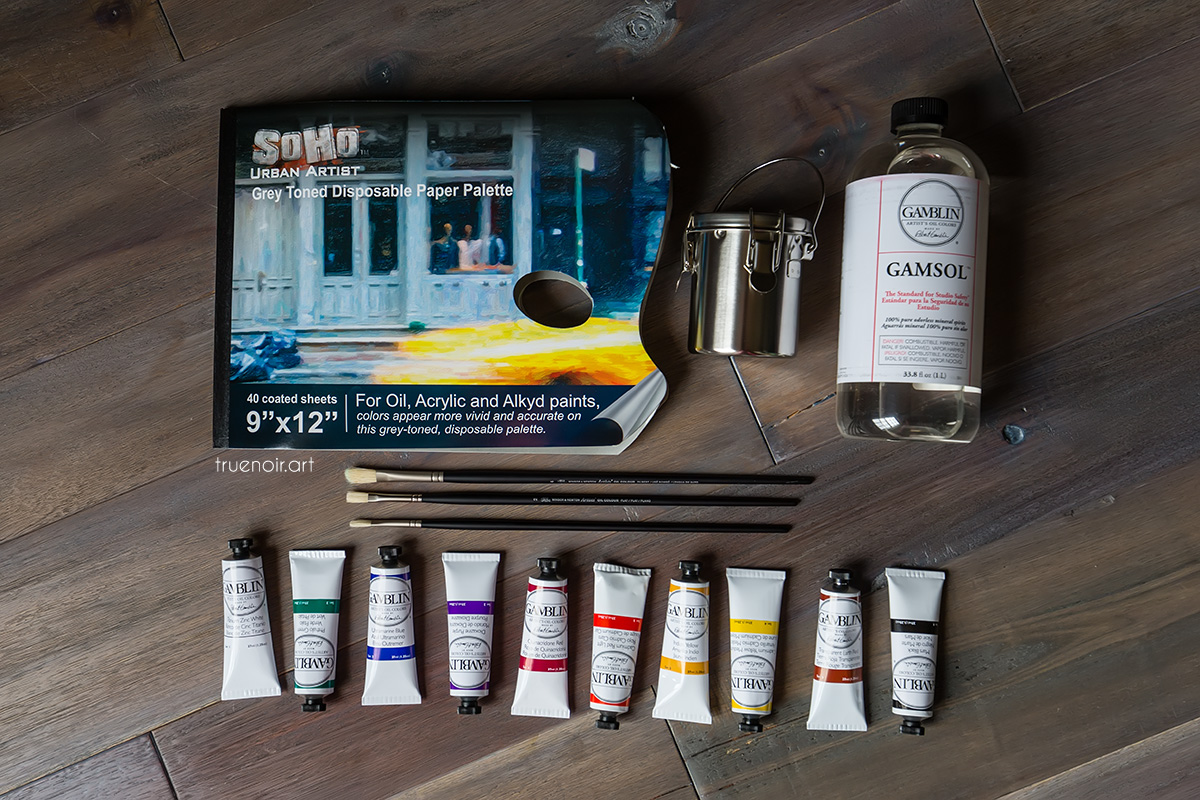 Please stay in touch via Twitter: @truenoirart with any comments or questions that you might have.